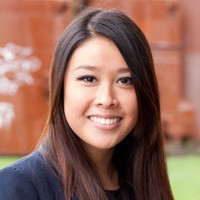 Annie Tran
Masters of Public Administration - Urban Governance & Community Development
Greater Seattle Area
Is this your profile? Claim it now
This public profile is provided courtesy of Clay. All information found here is in the public domain.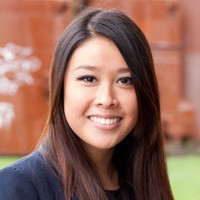 Annie Tran
Masters of Public Administration - Urban Governance & Community Development
Greater Seattle Area
Summary
Annie Tran is a Seattle-based public relations specialist, policy analyst, and communications manager with over seven years of experience working in various local government organizations and non-profits. As a highly strategic and motivated individual, Annie has a passion for fostering civic engagement, empowering diverse communities, and furthering sustainable development within her city.
With a Bachelor's degree in Environmental Studies and Economics from Western Washington University, a Permaculture Design Certificate from the Institute of Mesoamerican Permaculture, and a Master's degree in Public Administration from the University of Washington, Annie has a diverse range of education that makes her an ideal candidate for sustainable development initiatives.
In her career, Annie has held various positions throughout Seattle's local government and non-profit sectors. She has previously worked as a Senior Public Relations Specialist for the Seattle Ethics and Elections Commission, a Policy Analyst/Interim Social Media Specialist for Seattle Public Utilities, an Administrative and Communications Manager for the Fremont Arts Council, and a Communications and Outreach specialist for Seattle Chinatown-International District Preservation Development Authority (SCIDpda).
Additionally, Annie also holds extensive experience in grant writing, strategic planning, and project management. She has previously provided her skills as an Americorps Main Street Coordinator/Market Research Analyst for the City of Canby, a Sustainable Business Development intern for Sustainable Connections, and a Grants and Strategic Planning intern for the U.S. Environmental Protection Agency.
Aside from her career, Annie also holds a Reiki training program certificate and has worked as a Pantry Chef/Caterer for Russell Lowell Dean Catering. As someone who is forward-thinking, collaborative, and goal-oriented, Annie remains committed to inspiring positive community engagement, and promoting environmentally sustainable practices in all her endeavors.
This public profile is provided courtesy of Clay. All information found here is in the public domain.