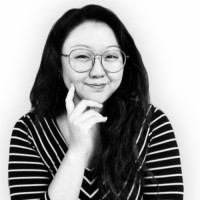 Anni Zhang
San Francisco Bay Area, United States
Summary
Anni Zhang is a talented individual with a diverse professional background. Anni studied Sociology at the University of California, Irvine, where she was the Manager of Scholarship Teams and Vice President of The Association of Gamers at UCI. Anni also worked as a Laboratory Intern at the Indiana University School of Medicine.
After completing her education, Anni became a part of the gaming industry and worked at both HyperX and Discord. At HyperX, she worked as a Corporate Marketing Intern and later as a Product Marketing Coordinator. At Discord, Anni held the positions of Community Marketing Coordinator and Social Media Specialist, using her skills to build online communities and create engaging content.
Anni Zhang's experiences in managing teams, working in marketing and social media, and her love for gaming make her a versatile and highly skilled professional.
Info
This public profile is provided courtesy of Clay. All information found here is in the public domain.