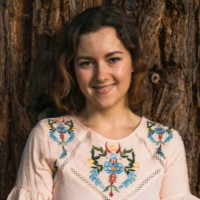 Anna Serova
San Francisco, California, United States
Summary
Anna Serova is an experienced data analyst with an impressive background in theoretical physics and economics. She holds a Bachelor of Science in Physics, Economics & Mathematics from the University of California, Santa Cruz, and an Associate of Science in Physics from City College of San Francisco. Her diverse education has equipped her with a unique set of problem-solving skills that allows her to analyze data from multiple perspectives.
Throughout her career, Anna has held various positions in the tech industry, specializing in data analysis. She is currently a Web Solutions Engineer at Google, where she works on large-scale data analytics projects. Previously, Anna worked as a Data Analyst for the Data Applications Team at Looker, where she developed and maintained business intelligence solutions for clients. Before that, she was a Business Intelligence Developer/Analyst at Crank Logic, a software engineering firm based in San Francisco.
Aside from her work in data analysis, Anna has also held research positions at the Santa Cruz Institute For Particle Physics and NASA Ames Research Center. She started as an Administrative Assistant at the Center for Information Technology Research in the Interest of Society (CITRIS), where she built her foundation in tech.
Anna's expertise lies in data analysis, data visualization, business intelligence, and problem-solving. She has a passion for finding complex solutions and expanding her knowledge in the tech industry. Her impressive background and experience make her a valuable asset to any team.
Info
This public profile is provided courtesy of Clay. All information found here is in the public domain.