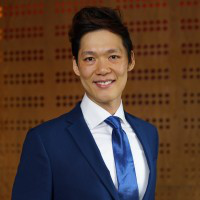 Andy Chung
California, United States
Summary
Andy Chung is a certified ScrumMaster and Product Owner with a passion for designing solutions and incubating ideas of improvement. With a background in data analysis and visualization, he understands the powerful narratives that can be derived from data and the importance of presenting it to drive change. Chung excels in connecting the dots and translating collective behaviors into a story with meaning, whether positive or negative, to drive business improvement.
His expertise lies in UI/UX design, POC's, dashboard and report creation, data mining, documentation, workflows, quality assurance, and UAT. His functional knowledge spans across business intelligence, operations, analytics, sales, finance, marketing, and customer retention. Technical proficiency includes SQL, Big Data, Hadoop, Alteryx, Tableau, Looker, Exacaster, SAS, and SAP. Chung's desire to optimize everything he encounters results from his customer-focused design approach that places the user at the forefront, leading to a positive and valuable user experience.
Currently serving as Senior Data Analyst/Product Owner at Chipotle Mexican Grill, Chung has experience analyzing data to provide insights into company operations and providing solutions to optimize processes. He graduated from Saint Louis University with a Bachelor of Arts in Fine & Performing Arts and a Bachelor of Science in Business Administration.
Info
This public profile is provided courtesy of Clay. All information found here is in the public domain.