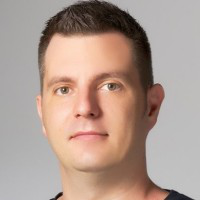 Andrew Vranjes
Summary
Andrew Vranjes is an accomplished investor and tech professional with proven skills in telco, B2B software and SaaS, sales, and product management. He holds a degree in IT and Communications from Edith Cowan University and Audio Engineering, Production, and Design from the Western Australian Academy of Performing Arts.
Andrew Vranjes has an extensive professional background that includes leadership roles in several prestigious organizations. He has served as Head of Startup Ecosystem, ASEAN at Amazon Web Services and previously held Business Development positions at the company. Additionally, he was a Senior Manager for Business Development APJ at Cisco, as well as a Senior Sales Specialist for various APJ divisions in the tech giant. Andrew Vranjes has also served as a Senior Consulting Architect for Alphawest and its Practice Manager for Data Centre Technologies.
An alumnus of the esteemed Kauffman Fellows program, Andrew Vranjes is a former Non-Executive Director at Storage Networking Industry Association - SNIA AN/Z and has been recognized as a thought leader in the tech industry.
Highlights
Mar 20 · Via Twitter
Oct 7 · Via Twitter
Info
This public profile is provided courtesy of Clay. All information found here is in the public domain.