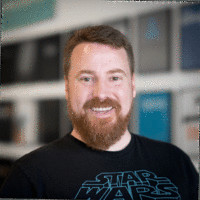 Andrew Leahy
San Francisco, California, United States
Summary
Andrew Leahy is an accomplished localization manager with extensive experience in the tech industry. He studied graphic design and computer science at Oregon State University and later pursued a Bachelor of Arts in graphic design with a minor in computer science at Humboldt State University.
Throughout his career, Andrew has held various positions at Apple, including software localization project manager and build & release engineer. He has also worked as a localization manager at Looker, where he oversees the adaptation of products and services to different markets and languages.
Andrew's expertise lies in software development, project management, and cross-functional collaboration. He is a detail-oriented professional with excellent communication skills and a deep understanding of localization practices.
Highlights

May 26 · Via Law360

May 26 · Via Law360
Info
This public profile is provided courtesy of Clay. All information found here is in the public domain.