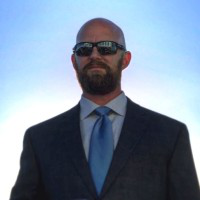 Andrew Crapuchettes
Moscow, Idaho, United States, United States
Summary
Andrew Crapuchettes is a seasoned high-tech industry expert with more than two decades of experience in software design, business process automation, and economic data curation. He is the founder and CEO of RedBalloon, a job site dedicated to connecting freedom-loving employers with job seekers who want to work without political agendas or fear of cancellation stifling their careers. He pioneered Emsi's operational tenets that prioritize customer, employee, and shareholder welfare, leading the company through four successful transitions to yield significant returns for investors. Andrew also teaches graduate-level 3D modeling and software architecture classes and serves on several non-profit boards.
Andrew's professional endeavors reflect his diverse interests, including rollerblading, ping pong, and eating. He enjoys giving back to his community and inspiring his fellow Americans through RedBalloon, which aims to revolutionize job search and promote freedom in the workplace.
Info
This public profile is provided courtesy of Clay. All information found here is in the public domain.