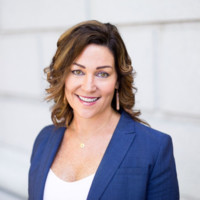 Andrea Deveau
Sacramento, California, United States
Summary
Andrea Deveau is a respected veteran of advocacy with extensive expertise in energy and technology policy. Currently serving as the Executive Vice President of Strategies 360's office in Sacramento, Andrea oversees operations and specializes in advocacy, raising profiles, and securing legislative victories. Prior to her current role, Andrea spent 13 years as the Senior Director of Policy Innovation at Direct Energy, where she developed policies for governments at various levels. Andrea also served as a Vice President of State Policy and Politics for TechNet, leading its 50-state advocacy program.
Andrea's involvement in civic causes and various fields of expertise has earned her multiple accolades over the years. She earned the Kent Wheatland Award in 2012 from the Western Power Trading Forum for advocating for a competitive energy market policy. Andrea also served as the Steering Committee Member for the California Alliance for Competitive Energy Solutions and as President for Alliance for Retail Energy Markets, among others. Throughout her experience, Andrea's expertise has focused on energy, regulatory, and government advocacy policies.
Info
This public profile is provided courtesy of Clay. All information found here is in the public domain.