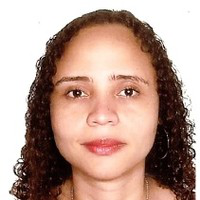 Ana da Silva
Osasco, São Paulo, Brazil, Brazil
Summary
Ana da Silva, a versatile and highly educated educator and designer, has a comprehensive background in History and Education. She earned a bachelor's and a teaching degree in History from the Universidade de São Paulo and a Master's degree in Education with a concentration in History from the Faculdade de Educação da USP. Additionally, Ana completed post-graduate studies in Distance Learning and Instructional Design from the PUC-SP and the Centro Universitário Senac.
Ana's academic and professional goals are interwoven, with a research focus on the teaching of History, technologies related to education, and psychology in education. After completing her academic research, she shifted her professional focus to education, where she worked as a content developer, tutor, teacher, coordinator, formator of other teachers, and Instructional Designer. She has experience in creating multimedia learning objects, developing e-learning portals, and coordinating schools and educational centers' activities.
Ana's research interest is ever-expanding and has most recently circled back to the psychology of education, with a particular interest in teacher and school engagement. Ana is a Google Educator level 1 certified.
Info
This public profile is provided courtesy of Clay. All information found here is in the public domain.