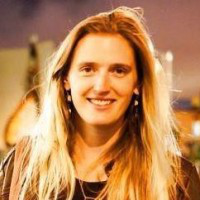 Amy White
Summary
Amy White is a highly accomplished marketing professional with extensive experience in public relations, marketing, and brand management. She received a Bachelor of Science degree in Public Relations and Marketing from Syracuse University and completed her high school education at Merrimack High School. Amy has held several key positions in marketing and communications throughout her career. She currently serves as Principal at Hot Dam! and has previously held positions as Central Marketing Lead at Wolt, Director of Marketing at Elastic, Director of Marketing at Highland Capital Partners, and Senior Manager of Marketing at Box. Amy has also worked as an Account Manager at LEWIS PR, Account Executive at BERKMAN, and Assistant Account Executive at Schwartz Communications.
Amy's extensive experience in marketing has provided her with an in-depth understanding of various strategies and techniques that are essential for creating effective campaigns. She has a passion for developing creative and innovative solutions that help businesses and organizations succeed. Amy is a proven leader who has demonstrated exceptional communication skills, project management, and creative problem-solving abilities.
Info
This public profile is provided courtesy of Clay. All information found here is in the public domain.