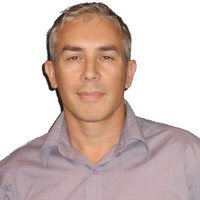 Américo Carvalho
San Francisco, California, United States
Summary
Américo Carvalho is a renowned expert in Information System Architecture, Cloud Computing, CDN, Enterprise Sales, and E-commerce. He has extensive experience in global sales and strategy, international alliances, and product management.
Throughout his illustrious career, Carvalho founded Indigeen, which provided shops and e-commerce solutions for worldwide products with a social community focused on regional products. Moreover, he has held a range of leadership positions at leading technology firms such as Amazon Web Services (AWS), CDNetworks/KDDI, Akamai Technologies, AtosOrign, and Valoris Group.
Carvalho is a distinguished academic, having received a PhD in Computer Science from Sorbonne University and a Post Master in Business Administration from Université de Paris. He also holds an MBA/Engineer in Artificial intelligence and Computer Science from Ecole pour I'Informatique et les Techniques Avancées. During his time as Professor at University Paris Dauphine, he taught IS Management.
His specialties include business expansion, internationalization, innovation management, telecommunication & internet architecture, cloud computing, and CDN. Additionally, he has experience in software and services, information system architecture, and e-commerce.
Info
This public profile is provided courtesy of Clay. All information found here is in the public domain.