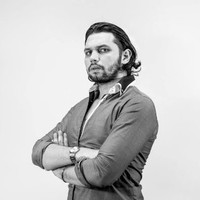 Allan Yacaman
Miami, Florida, United States
Summary
Allan Yacaman is an accomplished Creative Director and Marketing Specialist with extensive experience in branding, design, and digital marketing. With over a decade of professional experience, Allan has crafted marketing campaigns, designed creative branding solutions, and led teams that have delivered outstanding results for major brands including Coca-Cola, Marriott, and the National Parkinson Foundation among others. Allan is Google Analytics and Google AdWords certified, and he combines this expertise with his data-driven marketing strategy to devise campaigns that yield significant increases in consumer engagement, KPIs, and ROI.
Allan studied Fashion Merchandising and Branding at the Miami International University of Art and Design, where he developed a keen eye for detail and a deep understanding of design. He founded BTW Agency, where he serves as Creative Director and leads a talented team in developing effective marketing solutions for clients across various industries.
As Digital Strategy Director at Kreps DeMaria, Allan managed and executed digital marketing campaigns that helped the agency's clients to achieve their marketing goals. Prior to that, he served as Creative Director at The JLS Agency, where he helped clients to break through the noise and stand out in their respective industries.
Allan is passionate about using available data to drive marketing decisions and create effective campaigns that deliver measurable results. He is also an expert in SEO, social media marketing, data analytics, and native and programmatic advertising.
Info
This public profile is provided courtesy of Clay. All information found here is in the public domain.