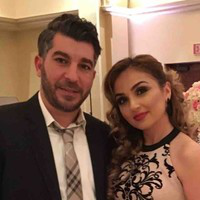 Ali Hijazi
Los Angeles, California, United States
Summary
Ali Hijazi is a seasoned professional in the auto industry with over 15 years of experience. He has held various positions in the industry including service and recon director, operation manager, team leader, and product expert. He is now focusing 100% on inventory acquisition to get the best cars at the lowest price possible for his business, Right bid services inc.
Ali's passion lies in acquiring the right cars that sell fast and make money. He believes that purchasing the right cars is essential to selling more cars and profiting. He has a Bachelor of Business Administration (B.B.A.) degree from the University of La Verne and has studied at Austin Community College and Jamiat al-Makassed.
As a skilled buyer, Ali understands the importance of whole sale prices in today's market, which can be higher than retail in some cases. He believes that obtaining the right cars takes a lot of time and skills, and it is of utmost importance to get the upper hand over competitors.
Overall, Ali's extensive expertise in the auto industry makes him a valuable asset to any business looking to excel in inventory acquisition and selling cars.
Info
This public profile is provided courtesy of Clay. All information found here is in the public domain.