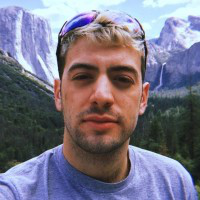 Alexander Smith
New York, New York, United States, United States
Summary
Alexander Smith is an accomplished Editorial Coordinator with a Bachelor's degree in English from Columbia University in the City of New York. His journey began at DeMatha Catholic High School, where he honed his skills in language and literature. With his passion for writing, Alexander started as an intern for Controller & Director of Finance for Pyxis Engineering, then moved on to work as an intern at Jane Startz Production. Afterward, he was selected as a Talent Assistant at The Gersh Agency, followed by a promotion to Coordinator - Talent Department. Alexander's career advancement continued at Boston Consulting Group (BCG), where he served as Administrative Assistant, Second Assistant to the Office of the CEO, Senior Administrative Assistant, and Editorial Assistant. His current position as Editorial Coordinator demonstrates his exceptional writing and coordination skills. Alexander is a motivated individual with an eye for detail, able to coordinate multiple projects simultaneously. His expertise in the entertainment and consulting industries make him a prominent figure in the field.
Highlights
May 1 · Via Twitter
euphoric show on so many levels but my god that venue smelled like ASS
May 1 · Via Twitter
Info
This public profile is provided courtesy of Clay. All information found here is in the public domain.