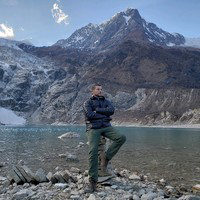 Alexander Bronze
Brooklyn, New York, United States
Summary
Alexander Bronze is an experienced product manager with a background in finance and business administration. He holds a Bachelor's Degree from City University of New York-Brooklyn College and a Master of Business Administration (M.B.A.) in Marketing from Baruch College, Zicklin School of Business.
Bronze has worked in various organizations, including GPShopper, a Synchrony solution, as a Product Manager, and Morgan Stanley as a Product Manager. Additionally, he is also the co-founder and former Head of Product at GivingBell, showcasing his entrepreneurship qualities.
With vast experience in product management, Bronze has developed skills in business strategy, market research, data analysis, and financial modeling. His academic and work background has helped him to become a professional with robust expertise in delivering high-quality products that cater to clients' needs.
In summary, Alexander Bronze is an accomplished product manager with vast experience in finance, business administration, and entrepreneurship, with a focus on product management.
Info
This public profile is provided courtesy of Clay. All information found here is in the public domain.