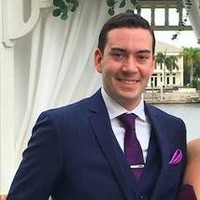 Alex Sweetser
Denver, Colorado, United States, United States
Summary
Alex Sweetser is a seasoned professional in the tech industry, boasting years of experience in customer success, sales, and business development. With a Bachelor of Science in Business Administration from Bryant University and an Associates in Business Administration from NHTI, Concord's Community College, he has a comprehensive understanding of finance, political science, and business management.
Alex's experience includes working as the Director of Customer Success at Sedai.io, a technology company that specializes in SRE and DevOps workflows. In this role, he helps customers improve their cloud costs, availability, and customer experience. Prior to that, he co-founded Sweetser Enterprises LLC, where he developed crucial business management and sales skills. He also worked for influential tech companies, such as Datadog and Acquia, as the Manager and Customer Success Manager, respectively.
With his background, Alex has honed his skills in account management, customer relations, and business development. He possesses a diverse skill set that allows him to adapt to various situations, authoritative in handling customer concerns, and excels in building strong relationships with clients.
Info
This public profile is provided courtesy of Clay. All information found here is in the public domain.