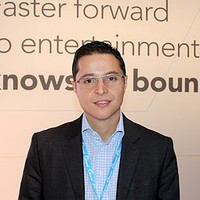 Alex Felipelli
São Paulo Area, Brazil, Brazil
Summary
Alex Felipelli is a highly accomplished entrepreneur and business leader known for his expertise in information technology and software engineering. He has an impressive educational background, including studying computer engineering at Universidade De São Paulo and attending the highly prestigious Stanford University Graduate School Of Business.
Throughout his distinguished career, Alex has held numerous positions in a variety of organizations. He is the founder and CEO of Veggly, a popular dating app for vegans and vegetarians. Prior to this, he was a major account executive and senior pre-sales engineer for Akamai Technologies in Latin America. He also served as project manager for Hexagon | Brasil, consulting manager for Incode (a division of Ericsson), and solution architect for Hypercom. Additionally, he held leadership positions in Schlumberger and Nordson Corporation, working as a system integration team leader, software engineer, IT and SAP administrator and analyst.
Alex's diverse expertise and experience make him a valuable asset to any organization. He is a skilled problem-solver and has a proven track record of leading successful projects. He is passionate about harnessing technology to create innovative solutions and is committed to staying up-to-date with the latest trends in his field.
Info
This public profile is provided courtesy of Clay. All information found here is in the public domain.