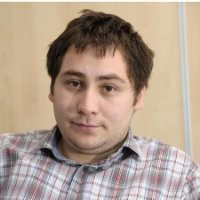 Alex Drenea
Toronto, Ontario, Canada, Canada
Summary
Alex Drenea is a skilled and experienced Solution Architect with over 10 years of expertise in all areas of Software Development Lifecycle. With a BS in Computer Science from Universitatea "Politehnica" din București, Alex has worked for various organizations in different roles, including Cloud Solutions Architect at Microsoft, former Cloud Solution Architect at Cineplex, and former VP of Engineering at CTO Boost™. In his previous roles, Alex has demonstrated a passion for building and leading dynamic, high-performing technical teams, and cultivating an environment that encourages collaboration, learning, and growth.
Specializing in creating complex technical architectures using cloud services, building cloud-enabled solutions, automating infrastructure creation and deployment, and implementing continuous integration and deployment pipelines, Alex has the expertise to deliver innovative and effective solutions for any kind of consumer. He has experience in the latest .NET frameworks on top of Graph and NoSQL databases such as Azure CosmosDB, and has a deep understanding of Azure DevOps, Azure Resource Manager, and PowerShell.
Alex is a Microsoft MVP for Windows Development (2016-2018) and Azure Data Platform (2019-present). He is recognized for his significant contributions to the industry, and is known for his ability to build strong relationships that foster collaboration between his teams and clients.
Highlights
Feb 2 · Via Twitter
RT @AzureFunctions: ⚡️We're thrilled to announce that Durable Functions support for the .NET isolated worker is now generally available!⚡️T…
Jan 17 · Via Twitter
Info
This public profile is provided courtesy of Clay. All information found here is in the public domain.