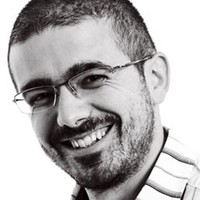 Alessandro Serena
Biella Area, Italy, Italy
Summary
Alessandro Serena is the founder of Serena Video, a video production studio that exclusively focuses on creating dental videos for waiting rooms. With the aim of improving communication between dentists and patients, Serena Video creates engaging videos that inform and educate without causing fear or anxiety.
Serena's professional journey started with a degree in Electronics and Telecommunications Technician Diploma, and he later pursued a Marketing course at Città Studi Biella. Serena has worked as an IT consultant at Community srl, a web producer at Clinica Odontoiatrica Villa, and, on multiple occasions, as a web producer and webmaster. He has also worked for Threesixty Communication, the International Skyrunning Federation, and at Fondazione Donat-Cattin.
Serena is an expert in dental videos and marketing, with vast knowledge in electronics, telecommunications, and IT consulting. He has excellent skills in web production, senior web specialty, and webmastering. In his free time, Serena enjoys running, as shown by his stage in the "Fila" Running department at Fila.
Info
This public profile is provided courtesy of Clay. All information found here is in the public domain.