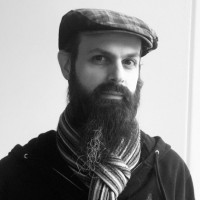 Alan Cerclier
Toronto, Ontario, Canada
Summary
Alan Cerclier is a seasoned data engineer with a strong academic background. He holds a Masters in Information Technology from Polytech'Nantes and a College Diploma in Computer Science from IUT de Nantes. Throughout his career, Alan has worked with a variety of organizations, including TripStack, integrate.ai, Snapchat, Bitstrips, ClearFit, and many more.
Alan is a specialist in ETL development, BI analysis, and SAP BI consulting. His expertise in these fields has helped him contribute greatly to the success of each organization he's been a part of. His technical skills, strong work ethic, and ability to foster collaboration across teams make him a valuable asset to any organization.
In his current role as a Senior Data Engineer at TripStack, Alan plays an essential role in the development and maintenance of the company's data infrastructure. He is passionate about staying up to date with the latest technological advancements in data engineering and consistently looking for ways to improve processes and increase efficiency.
Info
This public profile is provided courtesy of Clay. All information found here is in the public domain.