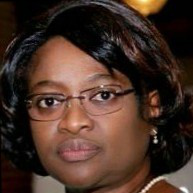 Agnele Lawson
Aurora, Illinois, United States
Summary
Agnele Lawson is a highly accomplished professional with a diverse background in economics, business management, accounting, and marketing. She holds a Master's degree in Economics from the Université de Lomé and a Master's degree in Business Administration and Management, Accounting, and Marketing from the University of Nebraska-Lincoln. Additionally, she studied Accounting and Business Management at the University of Nebraska at Kearney.
Agnele has worked with Ipsos, a leading global market research firm, as a Director and Senior Account Manager. In these roles, she supervised and managed various projects and provided analytical insights to clients. Prior to Ipsos, Agnele worked as a Statistical Analyst at Gallup, where she analyzed survey data and provided insightful reports to clients.
Agnele's expertise lies in market research, statistical analysis, and project management. She has a keen eye for detail and can provide valuable insights to clients. Her educational background and work experience have equipped her with a set of unique skills that make her an asset to any organization.
Info
This public profile is provided courtesy of Clay. All information found here is in the public domain.