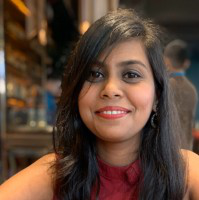 Aditi Agarwal
Berlin, Berlin, Germany, Germany
Summary
Aditi Agarwal is a skilled iOS developer who has worked as a lead developer for notable companies. Aditi holds a Bachelor's degree in Computer Science from Suresh Gyan Vihar University and has shown an excellent academic performance. Her high school grades are equally impressive, having earned 83.2% at Step By Step High School in Jaipur. Aditi has formerly worked with CleverTap, where she honed her development skills and led iOS projects.
Aditi's expertise is in iOS development, but her education in Computer Science suggests a broader understanding of software development as well. As an iOS developer, Aditi has the ability to design and code sophisticated mobile applications for Apple devices. She has a proven ability to understand business needs and create elegant and functional solutions. Aditi's past projects demonstrate that she is motivated, disciplined, and passionate about her work.
Info
This public profile is provided courtesy of Clay. All information found here is in the public domain.