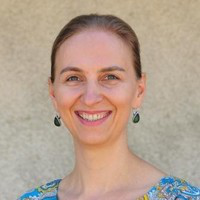 Adina Borta
Summary
Adina Borta is a seasoned Organizational Development Practitioner with a passion for excellence and an ability to react to unique circumstances. With a diverse real-world operational experience, Adina is able to develop fast, effective, and lasting OD solutions for organizations across industries such as Telecom, FMCG, Pharmaceutical, Energy, Industrial & Manufacturing, Hospitality, and Private Equity.
Adina has partnered with leading multinational companies to offer services such as assessment for hiring, career planning, succession planning, team development, and management development programs. She also specializes in emotional and spiritual intelligence programs, burnout/stress management programs, and coaching services including career coaching, executive coaching, professional & entrepreneurship coaching, transition coaching, and life coaching.
Adina uses Thinking Pattern Profile™, Solution-Focused Approach, Appreciative Inquiry, visualization, suggestion, Ericksonian hypnosis, NLP & Psychodrama techniques, and has studied Solution-Focused Brief Individual & Team Coaching, Cofacilitator Psychodrama, and other programs.
Adina is particularly interested in supporting individuals and groups in areas such as increasing awareness and making better use of their existing talents and resources for positive outcomes & goal achievement, accelerated developing of skills, attitudes and overall capability, unblocking creativity, developing responsibility and passion as a way of working and living, and increasing the quality of relationships, understanding, and care.
Adina is a graduate of the Universitatea "Babeș-Bolyai" din Cluj-Napoca, Romania, with a BA in Psychology and a Master Practitioner NLP degree from NTI-NLP Training Institute. She has also studied Ericksonian Psychotherapy and other programs.
Info
This public profile is provided courtesy of Clay. All information found here is in the public domain.