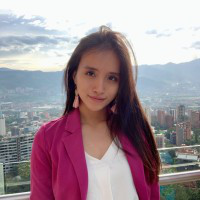 Ada Nguyen
San Francisco, California, United States, United States
Summary
Ada Nguyen is a highly accomplished individual with an impressive educational background in computer science from Princeton University. She has a wealth of experience in the tech industry, having held various roles at Viasat Inc, including Data Scientist, Product Engineer, and Product Designer. She has also worked as a Machine Learning Engineer at the Max Planck Institute for Ornithology, and as a Researcher at the Princeton Neuroscience Institute.
Nguyen has co-founded a company called HackerPack and held positions at digiD8, where she was Head of Product and Product Manager and Designer. She has also served as a Partner for Longevity Biotech at On Deck. With this extensive background in technology, Nguyen has an impressive range of skills, such as machine learning, product management, and data analysis.
Furthermore, Nguyen has a strong passion for science and has worked as an American Chemical Society Fellow at the Library of Congress and as an intern at the National Institutes of Health. Her diverse background in both technology and science has allowed her to bring a unique perspective to her work.
Info
This public profile is provided courtesy of Clay. All information found here is in the public domain.