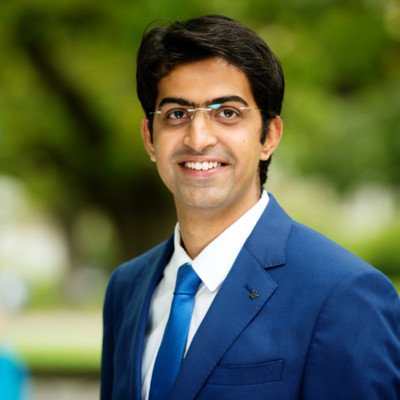 Abhishek Yadav
Vancouver, British Columbia, Canada
Summary
Abhishek Yadav is an experienced product manager with over six years of professional experience developing SaaS and PaaS products. He has a deep technical background and specializes in managing the lifecycle of complex and highly scalable tech products. Yadav has implemented various solutions using Machine Learning, Artificial Intelligence, Natural Language Processing, and Blockchain and has a proven track record of delivering successful B2B platforms and web & mobile based applications. He is a proactive volunteer with over eight years of experience in the not-for-profit sector and has received a host of national and international accolades. He is proficient in programming languages such as PHP, Javascript, Python, R, SQL, Java, C, C++, HTML, CSS, and various tools such as Tableau, Quicksight, Microsoft Power BI, JIRA, Confluence, Sketch, Mockflow, Postman, and Photoshop.
Yadav holds a Master of Business Administration - MBA from UBC Sauder School of Business and a Bachelor's degree in Information Science/Studies from R. V. College of Engineering, Bangalore. He also studied High School Physics, Chemistry, Mathematics, and Computer Science at ASN Senior Secondary School in India.
He has held several positions in reputable organizations such as Galvanize, where he is a Technical Product Manager, and APP-SCOOP, where he served as a Senior Product Manager before. Yadav was also the Founder and Head of Product at Navikaran Infotech Pvt Ltd and a PHP Developer at vishleshak.
Info
This public profile is provided courtesy of Clay. All information found here is in the public domain.