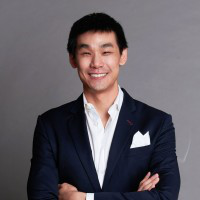 Aaron Lynn
Bangkok, Thailand
Summary
Aaron Lynn is a highly seasoned online business consultant and manager with a broad range of skills and years of experience in different fields of business. He has studied a Graduate Certificate in Australian Migration Law and Practice at Victoria University after completing a Bachelor of Business Administration in Management Information Systems from Penn State University and a Bachelor of Commerce in Information Systems and Marketing from UNSW. Prior to his current role as an OBM at Aaron Lynn, he had several executive and operational positions at companies such as CP & Co International Pty. Ltd., Asian Efficiency, Rockstar Cavemen Limited, Perpetual Limited, and Telstra Wholesale.
Aaron's role as an OBM is to help entrepreneurs and business owners streamline and manage daily operations, grow and scale their businesses, figure out the necessary team members, recruit and onboard them, align the entire team with the company's mission, automate marketing for more followers, subscribers, sales, and revenue, and sort out tech stack and systems. He serves primarily 6-figure online business owners (coaching, consulting, e-commerce, information products) or offline business owners who want to take their businesses online for the first time. Aaron's clients describe him as a process automation expert, highly efficient and helpful, and recommend him to anyone seeking advice to take their business forward.
Info
This public profile is provided courtesy of Clay. All information found here is in the public domain.