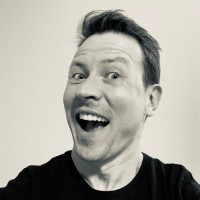 Roman Zolotarev
Summary
Roman Zolotarev is a seasoned web developer with more than a decade of experience under his belt. He built his first website in the 90s and has been honing his skills ever since. Roman holds a Master's degree in Computer Science from Kazan National Research Technical University named after A.N.Tupolev – KAI. His mission is to keep the web fast, safe, neat, and accessible to everyone.
Roman is a self-employed web developer with expertise in both front-end and back-end web development. His extensive technical skills include Node.js, JavaScript, TypeScript, HTML, CSS, and shell, among others. Roman has also worked with other programming languages, libraries, and frameworks, including React, Elm, and Haskell. He is particularly interested in minimalist web tech, statically typed languages, and functional programming styles.
Roman is currently a Senior Fullstack Engineer at Veriff, where he designs APIs, composes web pages, and creates web services. Previously, he founded RGZ.EE, worked as a Senior User Interface Architect at Cinarra Systems, and was a Fullstack Web Developer at his self-employed company RGZ.
Overall, Roman is a web development expert who loves making web services, designing APIs, composing web pages, and seeing people use his software. He is a minimalist at heart and is passionate about keeping the web fast, safe, neat, and accessible to everyone.
Info
This public profile is provided courtesy of Clay. All information found here is in the public domain.