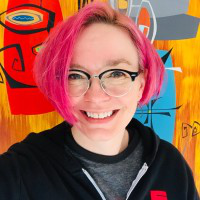 Heidi Pio
San Francisco Bay Area, United States
Summary
Heidi Pio is a highly-educated and experienced professional who has worked in a variety of roles across the technology and entertainment industries. She is skilled in project and program management, engineering operations, and software development. Pio studied Electrical Engineering and Project Management at both Stanford University and the University of Michigan, where she earned both Bachelor's and Master's degrees.
Pio has worked for several well-known companies, including Tesla, Ford Motor Company, and Puppet Labs, Inc., where she served as a Senior Engineering Program Manager and Engineering Operations and DevOps. She has also held positions as a Program Manager for the Carnegie Foundation for the Advancement of Teaching and as a Portlandia Extra for SideStreet Entertainment.
Most recently, Pio was the Head of Operations at Clickety, where she managed day-to-day operations and helped the company grow and scale. Before that, she worked as a Senior Engineering Program Manager for Adaptive Insights at Workday and a Staff Program Manager for Software at Nio.
Overall, Pio's extensive education and experience make her a highly valuable asset to any organization across a variety of industries.
---
Info
This public profile is provided courtesy of Clay. All information found here is in the public domain.