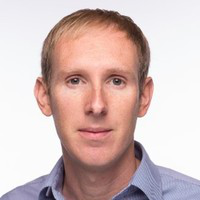 Ed Snook
San Francisco Bay Area, United States
Summary
Ed Snook is an experienced professional with a diversified background and expertise in people operations and human resources. He graduated with distinction with an MBA in Entrepreneurial Finance from Thunderbird School of Global Management after getting a dual Bachelor of Arts in Japanese and Film Studies from the University of Rochester.
Ed has held various management positions over the years, building his skills and knowledge in human resources, talent acquisition, and people operations. He began his career as an Assistant Language Teacher in Miyazaki, Japan, and then worked as an International Sales Account Manager at Yomiuri TV Enterprise. He went on to work for Vmware as an HR Programs Manager, Global Talent Acquisition Program Manager, HR Business Partner, Sr. HR Business Partner, and HR Programs Manager. He was later the Human Resources Director at Looker, a People Partner at Google, and is now the Director of People Operations at Mysten Labs.
Snook has co-founded FanPark, LLC, a company that provided fans with unique experiences, and worked at Miyazaki Airport Building Co., Ltd. as an HR and General Affairs Staff. Ed has also demonstrated his expertise in Japanese language and culture through his degree and teaching experience.
In summary, Ed Snook is a talented HR professional with extensive experience in people operations, talent acquisition, and management. His background in Japan also gives him a unique perspective, making him a valuable asset to any organization.
---
Highlights
Jun 7 · Via Fast Company
Jun 7 · Via Fast Company
Info
This public profile is provided courtesy of Clay. All information found here is in the public domain.